Real Estate Mechelen: Are you looking for a property in the south of Spain, but you don't know where to start your search? INVESTINSPAIN, located in Mechelen, is a recognized BIV real estate agent with a passion for the Costa del Sol. We will help you before, during and after the purchase of your property and offer you a lot of services. Avoid pitfalls and let us inform you about legal matters related to your purchase. We work together with a Dutch-speaking lawyer on site to be able to examine all advice in your own language!
Explore the Costa del Sol with Real Estate agency in Mechelen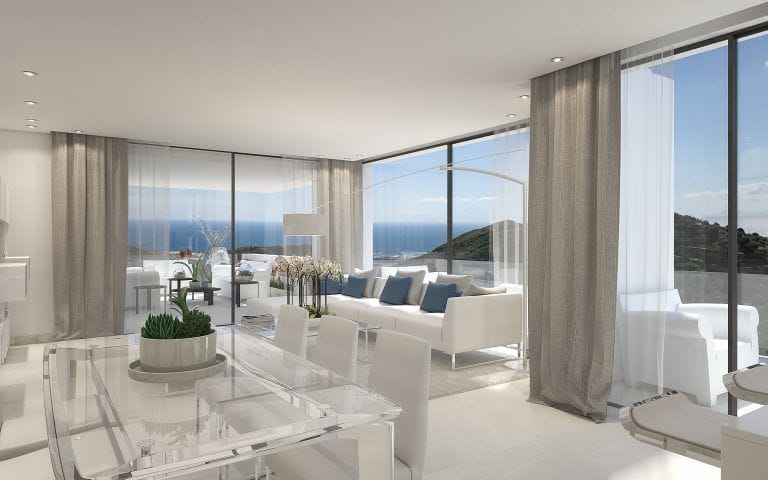 Do you want to buy a property in the south of Spain with Real Estate Mechelen? If you are looking for a suitable stay on the Costa del Sol, then INVESTINSPAIN is the place to be. Before we do any on-site visits, you're welcome to visit our office in Mechelen. Here we can see what your wishes are and discuss some of the projects that fit in with them. Then it's time to plan an inspection trip. During this multi-day trip you can count on our guidance when visiting your favorite projects. Here you will get answers to all your questions. As we know the region very well, we can also immediately introduce you to the facilities in the area. If you eventually decide to make a purchase, we will refund the inspection trip completely!
Info days INVESTINSPAIN
INVESTINSPAIN regularly organizes information days. Those who have not yet come into contact with the ins and outs of real estate in Spain will have the opportunity to be fully informed about the legal and practical matters involved in such a purchase. The latest projects will also be reviewed. There are information days about project updates as well, where we inform our customers of all news. Of course you can also make a personal appointment at our office. Would you like to visit us? Don't hesitate to contact us!
The perfect interior
Get to know Homeinspain, and discover how we can create the perfect interior for your stay. With our services we make the difference! Would you like to know more about who we are and what we can do for you? Feel free to contact us or drop by our office!