Buying a newly built house in Spain with a sea view? A dream that is certainly achievable on the Spanish Costa del Sol! Modern apartments or villas with sea view can be found in many regions. Moreover, the region Marbella – Estepona is one of the strongest rising rental regions in Spain! Or are you looking for a penthouse or townhouse on the Costa del Sol? We can show you the way. Take a look at our portfolio of beautiful new developments and make an appointment at our office!
Buying a house in southern Spain at sea
1. INVESTINSPAIN helps you buy a vacation home in Spain with sea view
Looking for an apartment or house for sale in Spain with seaview or in a beautiful natural environment? INVESTINSPAIN is the Belgian real estate agent in the sun-drenched region of Costa del Sol. We help you to realize your dreams. You can count on our experience for professional advice at every step of the purchase process and beyond. We know how to deal with all the difficulties you may encounter when investing abroad. Moreover, we have a love for this attractive Spanish region and therefore have the necessary extensive experience.
INVESTINSPAIN is a recognised BIV estate agent. This means that we are under the supervision of the Professional Institute of Real Estate Agents and therefore you will enjoy protection when you buy a property in Spain. Those who carry out real estate activities in Belgium without being recognized by the IPI are carrying out illegal practices. In Spain, however, this mandatory recognition does not apply and anyone can pretend to be an estate agent, with all its consequences.
Regulated Belgian third-party account to place your funds safely
A broker of BIV must follow a regulated Deontology, under penalty of expulsion!
Each BIV broker has a professional indemnity insurance, to protect the consumer.
Each BIV broker must demonstrate his or her real estate expertise, and keep it up to date at all times. Academic training and real estate exams are the tools for this.
Local office in own country, for contractual matters, information sessions, … in our case we have offices in Spain, Belgium and the Netherlands.
2. New development in southern Spain for sale with sea view
If you want to buy a property with sea view in Spain, we will be happy to guide you. The supply of real estate on the Costa del Sol is enormous, which makes it very difficult to search for properties for sale in Spain. For this reason we have already made a selection of the most high quality new build projects.
Come and meet us at the office so we can map out your wishes and budget. Would you like to buy a luxury villa or a modern apartment in Spain? Or rather a villa with sea view, or a frontline golf apartment? We offer you a clear view on the possibilities. During an initial meeting at our office, we can immediately explain related projects and answer practical questions.
Inspection trips to Costa del Sol
As soon as we have found some interesting projects for you, we can visit them together on an inspection trip. This way you will have the opportunity to get to know all aspects of the chosen project and to ask questions directly to the developer. Moreover, in this way you can also feel whether the region suits you well. Because in addition to the project itself, it is also important that the region appeals to you 100%. Are you hesitating between a villa in Marbella or a penthouse in Estepona? We ensure that you can make a well-considered choice.
New construction in Spain for sale by the sea?
When the local housing market began to recover in 2012, there had been a lack of new construction for several years. The situation was further highlighted by a significant shift in taste in favor of modern homes packed with the latest technology. Developers responded, but demand was so high that a shortage of supply remained until recently.
As a result, in recent years there has been an almost complete focus on contemporary, white modern architecture and the luxuries enabled by 21st century technology. Open interiors became a central part of this, along with large floor-to-ceiling windows and increasingly attractive terraces with beautiful pools.
This applies to apartments and penthouses, whose terraces offer BBQ areas, bars and even hot tubs or pools, while villas now offer the possibility of private spas, outdoor kitchens, bars and lounge corners with fireplaces, not to mention entertainment rooms and the latest home automation systems.
3. What does a house with sea view in Costa del Sol cost?
It will not surprise anyone. The price of a property for sale in Spain with sea view is often found at the highest end of a region. On the Costa del Sol this is no different. Yet there are substantial differences in the prices of houses and apartments by the sea. Take for example a penthouse with sea view on the first line in Marbella. Opposite an apartment with sea view in Casares . The difference between the two properties can easily be 2 million euros. Therefore, it is important to know where you want to buy property with sea view. This is to avoid wasting time looking for properties that simply do not fit your budget. The most important questions for determining the price of an apartment or villa in southern Spain by the sea are as follows:
Is the property located on the first line?
Is there an unobstructed sea view?
In which area is the property located?
What is the coast like in the area (Are there amenities?)
Buying a villa in Spain with sea view
Oceanic: New development of 25 villas in La Duquesa – From €1,038,520
One of our new construction projects with sea views on the Costa del Sol is Oceanic. This project consists of 25 spectacular villas located in an ideal location. Because the houses are situated between La Duquesa and Sotogrande you can enjoy 2 different lifestyles. On the one hand, La Duquesa is characterized by a quiet family lifestyle, with all services at hand and where tranquility is assured. Sotogrande, on the other hand, has a select elite social lifestyle.
At Oceanic, you have the opportunity to choose the type of villa that most suits you. Depending on which extension you want , you can choose between the Silver, Golden or Unique option. Some common features within the different types are the open spaces with maximum light, 4 bedrooms, a spacious garden and private pool.
More information about this project can be found here.
Villa Rio Real 98: Contemporary villa for sale in Rio Real – For €2,900,000
Villa Rio Real 98 is one of the most ultimate sea view properties you can buy in Spain. This property is in a prime location next to the famous golf course and just a short drive from the beach and some of Marbella's most exclusive beach clubs. This property has an elegant design with a very open layout. In addition, there is a fully equipped kitchen, 5 bedrooms and a garage for 2 cars.
Enjoy stunning sea views from your garden with private pool in one of Marbella's most sought after residential areas.
More project info can be found here.
Buy an apartment in Spain with sea view
The Edge: Frontline beach project of apartments and penthouses with fantastic sea views – from €875,000
The Edge Estepona is a breathtaking new development spread over an area of 10,000m2. It features large landscaped gardens, shared swimming pools and a spa and gym. The apartments have 2 to 4 bedrooms with private gardens for the ground floor apartments. In addition, the penthouses have private swimming pools on the terrace. Both the location in Estepona as the architecture of this project is extremely unique!
More information about this project can be found here.
Monterrey Residencial: 9 exclusive apartments in Mijas Costa – from €399,000
Mijas Costa also has nice properties to offer with sea views. For example, there is the just launched Monterrey Residencial which consists of 9 spacious apartments of 2 or 3 bedrooms each. Each unit comes with 2 bathrooms, a garage and a storage room and is designed and built to the highest construction standards, finishes and features. The bedrooms are equipped with a dressing room or built-in wardrobe and have private bathrooms with underfloor heating.
Enjoy a pleasant day at the beach, practice your swing at one of the nearby golf courses, taste Mediterranean cuisine with family or friends at one of the many eateries, spend a relaxing day shopping at the Miramar shopping mall or have fun at a concert during the exclusive Marenostrum music festival held at Sohail Castle. The variety and number of options are endless!
More info on this project can be found here.
We are looking for new construction projects for you!
Would you like to have an overview of which projects would be interesting for you? Then participate in the INVESTINSPAIN survey! Based on your data we will then send you a selection of matching projects!
4. Extra services when you want to buy a property in Spain
Besides personal service we also offer an exclusive service package. This service not only includes assistance with formalities (including translations of Spanish jargon into English), but we also help you with all practical matters: from furnishing to maintenance of your apartment or villa. If you wish, we can also help you rent out your luxury home after purchase. In this popular region you can expect a decent rental income, provided you handle it correctly. Through this very extensive service we will make your dream come true and continue to facilitate it, even after the purchase.
In short, if you are looking for a carefree investment in a property for sale in Spain with sea view, you have come to the right place. Would you like more information? Please do not hesitate to contact us!
What customers say about INVESTINSPAIN
V. & L. Smets
Dear Gunther and Sofie, it was a pleasure meeting you. It was even better than we expected. All agreements were respected and you helped us with all our questions. We appreciate your efforts! We can surely recommend this company …
V. & L. Smets
Monique B.
During our first appointment with INVESTINSPAIN we were very surprised by the beautiful presented projects in Marbella. We are very pleased with the professional and proper guidance of Gunther and Sofie, and we can definitely recommend this real estate agency. Also the signature at the lawyer, the notary and the construction company were directly organised by Gunther.
Monique B.
Bart D. en Rebecca H.
Hi Gunther and Sofie, thanks again to help us realize our dream. It is not easy making a (right) choice in this beautiful region of Spain. Thanks to your honesty, not all real estate agents are honest, we have a very good feeling about our decision. You have never pushed to buy. We could always reach you if something was not clear or if we needer information. It was really a pleasure to do business with you! Good luck in the future!
Bart D. en Rebecca H.
G. & J. Van Leeuwen
We are very happy with Gunther and Sofie from INVESTINSPAIN. They guided us in Holland, but also on-site, in Spain and they give us advice in a very honest way. In addition, they really think together with us and they respect everything that has been agreed.
G. & J. Van Leeuwen
P. & A. Van Lerberghe
We bought an apartment in a new development beginning 2017 with advice of INVESTINSPAIN. All our questions regarding the project have always been answered quickly and efficiently. A very professional and useful service for foreigners wishing to invest in Spain.
P. & A. Van Lerberghe
P. & I. Kruijt
INVESTINSPAIN is a good choice: customer oriented, efficient, reliable, they do what they promise!
P. & I. Kruijt
Patrick van Laer & Machteld
After we visited your office in Mechelen without an appointment, we were kindly welcomed by Maite. She listened to our story and explained your way of working. Spontaneously she showed all kinds of projects, and this is how the process got started. Soon we felt a click, so we planned a visit on the spot in Marbella, where we were guided by you on day 1 during the pre-planned visits of the various projects. Day 2 Sofie joined us, and we experienced that as very pleasant.
Everything was well prepared, and we experienced the approach as very professional.
It quickly became clear that a site visit was necessary in order to make the right choice of property and location.
We are very grateful to you and the team, we look forward to the day of the key handover.
We hope to continue to count on your professional support in the process.
Thanks again.
Patrick van Laer & Machteld
Toon & Martine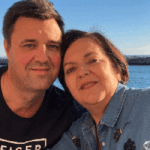 We got in touch with Gunther and Sofie after we expressed our interest to buy something in Spain. Our first thought went to Tenerife but the prices were so high that Costa del Sol was very attractive. After an appointment at the office in Mechelen where all wishes were expressed, we went on an inspection trip with Gunther and Sofie. The trip was so well prepared with projects that we immediately bought our apartment on the spot. Everything went smoothly and neatly. We are grateful to Gunther and Sofie for the perfect service. A very pleasant experience and very correct treatment. See you soon in Marbella again.
Toon & Martine
L. Meskens
After a first, pleasant, interesting introduction to Gunther and Sofie, we discussed a proposal of the existing projects that met my wishes at the office in Mechelen. During the inspection trip in southern Spain I quickly made a selection. The guidance with project developers and Belgian, Dutch-speaking lawyers to go through all the necessary formalities together, was very professional and I made the purchase through them on the second visit. An extra plus for the further progress is that Gunther and Sofie also offer a supplementary service regarding the purchase of furniture, upholstery, home automation. I am looking forward to continue this with them'.
L. Meskens
Roel en Karen
Investinspain offers you a complete concept where not only customer friendliness, but also service and quality prevail. From the beginning to the end of your construction process, they follow everything up with you. If you have any questions, they will be happy to answer them. They try to take all the client's requirements into account in order to arrive at the ideal holiday home. In short: we have nothing but praise for these people who work with so much passion and love to realize the dreams of their clients.
Roel en Karen
Hilde De Hertog
To work with Sofie and Gunther gives certainly a nice and reassuring feeling. They take you into their warm and trusting environment, their knowledge of Spanish projects and the right people in the right place. Because of this trust and their knowledge, they convinced us to buy our "place in the sun". The necessary steps and signed contracts are behind us, now we only have to follow up the construction. On questions or mails we always get a correct answer, it's just nice to work with them. We are now in the "construction phase" and are watching how our dream is progressing. Hilde & Albert
Hilde De Hertog
Jan Tambeur
Thanks to invest in Spain I found a very nice and well located flat! An investment in real estate – especially abroad – requires trust and this was there from the first contact. Invest in Spain immediately came across as professional. We had never been to Spain before, but Gunther and Eduardo showed us 4 projects on the spot, each with its own qualities, and one stood out. The next day we decided to buy.
Jan Tambeur
Stijn Degrieck
Correct and pleasant collaboration with Gunther & team. Agreements were respected as well as very good follow-up and guidance before and after the site visits. No "pushy" behaviour.
Definitely recommendable.
Stijn Degrieck
Pedro Timmerman
We had our first contact with IIS via Eduardo at the office in Mechelen. We were immediately received with great professionalism. Through him, the basis was laid for a very pleasant collaboration. Sofie and Gunther showed us around Marbella and we immediately got on well. The project they proposed immediately fulfilled our wishes. Neither time nor effort was spared to meet our requirements, they are always available and also after the purchase the follow-up was perfect. To the whole team, once again our sincere thanks, Pedro and Evi
Pedro Timmerman
Dick
With InvestInSpain's very professional help and excellent service, we were able to buy our dream apartment in Spain. In addition to their professionalism, the InvestInSpain team is also just really nice and pleasant to work with.
Dick