Apartment for sale at the Costa del Sol with sea view – Explore the South coast of Spain from your own apartment in Málaga! INVESTINSPAIN helps you to realize your ambitions in this paradise for sun and golf lovers. Invest in prestigious new construction projects and enjoy your new luxury apartment.
Enjoy life at the Costa del Sol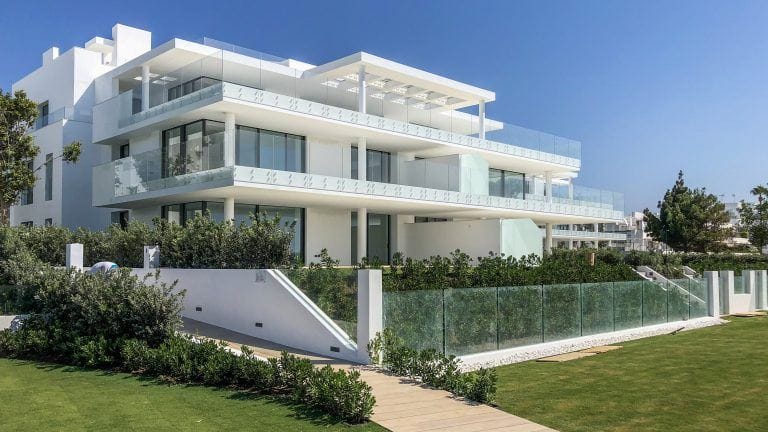 More and more Belgians find their second home at the beautiful Costa del Sol. Most Belgians who have spent several holidays there, decide to invest in a permanent residence. No wonder, because in this region there is a lot to see, to do and to experience. It is a dream to have a beautiful apartment in the province of Málaga? At this place in Andalusia the climate is perfect all year round, the environment is beautiful and the people are friendly. A wonderful setting for your new second home. You will be able to discover this fantastic region during your holidays at you apartment.
As good as every day you can enjoy sunshine, beautiful beaches with a lot of water sport facilities, nature reserves in the area and the top class of golf courses make this region very attractive. Add the southern lifestyle, a fascinating culture and excellent gastronomy to it, and the picture of paradise is complete. The only thing that you have to do now is to find your dream home at this beautiful place.
We help you find the ideal apartment with sea view
You do not have to waste your time and search for weeks and months on the internet. Avoid frustration and unnecessary risks! INVESTINSPAIN helps you finding the perfect apartment for sale at the Costa del Sol with sea view. Maybe your ideal apartment is an apartment on ground level with a private garden or do you prefer a penthouse with panoramic sea views. A few spacious swimming pools at the complex, a terrace to enjoy the long sunny days, all wrapped in beautiful architecture of the highest level. Let us assist you during the following phases: orientation, inspection trip, purchase, decoration and maintenance.