V. & L. Smets
Dear Gunther and Sofie, it was a pleasure meeting you. It was even better than we expected. All agreements were respected and you helped us with all our questions. We appreciate your efforts! We can surely recommend this company …
V. & L. Smets
Monique B.
During our first appointment with INVESTINSPAIN we were very surprised by the beautiful presented projects in Marbella. We are very pleased with the professional and proper guidance of Gunther and Sofie, and we can definitely recommend this real estate agency. Also the signature at the lawyer, the notary and the construction company were directly organised by Gunther.
Monique B.
Bart D. en Rebecca H.
Hi Gunther and Sofie, thanks again to help us realize our dream. It is not easy making a (right) choice in this beautiful region of Spain. Thanks to your honesty, not all real estate agents are honest, we have a very good feeling about our decision. You have never pushed to buy. We could always reach you if something was not clear or if we needer information. It was really a pleasure to do business with you! Good luck in the future!
Bart D. en Rebecca H.
G. & J. Van Leeuwen
We are very happy with Gunther and Sofie from INVESTINSPAIN. They guided us in Holland, but also on-site, in Spain and they give us advice in a very honest way. In addition, they really think together with us and they respect everything that has been agreed.
G. & J. Van Leeuwen
P. & A. Van Lerberghe
We bought an apartment in a new development beginning 2017 with advice of INVESTINSPAIN. All our questions regarding the project have always been answered quickly and efficiently. A very professional and useful service for foreigners wishing to invest in Spain.
P. & A. Van Lerberghe
P. & I. Kruijt
INVESTINSPAIN is a good choice: customer oriented, efficient, reliable, they do what they promise!
P. & I. Kruijt
Patrick van Laer & Machteld
After we visited your office in Mechelen without an appointment, we were kindly welcomed by Maite. She listened to our story and explained your way of working. Spontaneously she showed all kinds of projects, and this is how the process got started. Soon we felt a click, so we planned a visit on the spot in Marbella, where we were guided by you on day 1 during the pre-planned visits of the various projects. Day 2 Sofie joined us, and we experienced that as very pleasant.
Everything was well prepared, and we experienced the approach as very professional.
It quickly became clear that a site visit was necessary in order to make the right choice of property and location.
We are very grateful to you and the team, we look forward to the day of the key handover.
We hope to continue to count on your professional support in the process.
Thanks again.
Patrick van Laer & Machteld
Toon & Martine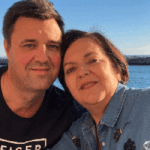 We got in touch with Gunther and Sofie after we expressed our interest to buy something in Spain. Our first thought went to Tenerife but the prices were so high that Costa del Sol was very attractive. After an appointment at the office in Mechelen where all wishes were expressed, we went on an inspection trip with Gunther and Sofie. The trip was so well prepared with projects that we immediately bought our apartment on the spot. Everything went smoothly and neatly. We are grateful to Gunther and Sofie for the perfect service. A very pleasant experience and very correct treatment. See you soon in Marbella again.
Toon & Martine
L. Meskens
After a first, pleasant, interesting introduction to Gunther and Sofie, we discussed a proposal of the existing projects that met my wishes at the office in Mechelen. During the inspection trip in southern Spain I quickly made a selection. The guidance with project developers and Belgian, Dutch-speaking lawyers to go through all the necessary formalities together, was very professional and I made the purchase through them on the second visit. An extra plus for the further progress is that Gunther and Sofie also offer a supplementary service regarding the purchase of furniture, upholstery, home automation. I am looking forward to continue this with them'.
L. Meskens
Roel en Karen
Investinspain offers you a complete concept where not only customer friendliness, but also service and quality prevail. From the beginning to the end of your construction process, they follow everything up with you. If you have any questions, they will be happy to answer them. They try to take all the client's requirements into account in order to arrive at the ideal holiday home. In short: we have nothing but praise for these people who work with so much passion and love to realize the dreams of their clients.
Roel en Karen
Hilde De Hertog
To work with Sofie and Gunther gives certainly a nice and reassuring feeling. They take you into their warm and trusting environment, their knowledge of Spanish projects and the right people in the right place. Because of this trust and their knowledge, they convinced us to buy our "place in the sun". The necessary steps and signed contracts are behind us, now we only have to follow up the construction. On questions or mails we always get a correct answer, it's just nice to work with them. We are now in the "construction phase" and are watching how our dream is progressing. Hilde & Albert
Hilde De Hertog
Jan Tambeur
Thanks to invest in Spain I found a very nice and well located flat! An investment in real estate – especially abroad – requires trust and this was there from the first contact. Invest in Spain immediately came across as professional. We had never been to Spain before, but Gunther and Eduardo showed us 4 projects on the spot, each with its own qualities, and one stood out. The next day we decided to buy.
Jan Tambeur
Stijn Degrieck
Correct and pleasant collaboration with Gunther & team. Agreements were respected as well as very good follow-up and guidance before and after the site visits. No "pushy" behaviour.
Definitely recommendable.
Stijn Degrieck
Pedro Timmerman
We had our first contact with IIS via Eduardo at the office in Mechelen. We were immediately received with great professionalism. Through him, the basis was laid for a very pleasant collaboration. Sofie and Gunther showed us around Marbella and we immediately got on well. The project they proposed immediately fulfilled our wishes. Neither time nor effort was spared to meet our requirements, they are always available and also after the purchase the follow-up was perfect. To the whole team, once again our sincere thanks, Pedro and Evi
Pedro Timmerman
Dick
With InvestInSpain's very professional help and excellent service, we were able to buy our dream apartment in Spain. In addition to their professionalism, the InvestInSpain team is also just really nice and pleasant to work with.
Dick