Living in Spain should be like a dream for everyone: delicious tapas every day, a nice glass of wine and above all enjoying the sun-drenched climate every day. But why should we choose specifically the Costa Del Sol region?
Where is Costa Del Sol?
Costa Del Sol is located at the very bottom of Spain, in Andalusia in particular and consists of the provinces of Málaga and Granada. Costa Del Sol is a 300 km long area that largely consists of beautiful long beaches. This area is also known for its sardine catch, these fish can be served with a tasty sangria or vino tinto in almost every restaurant on the beach. ¡Salud!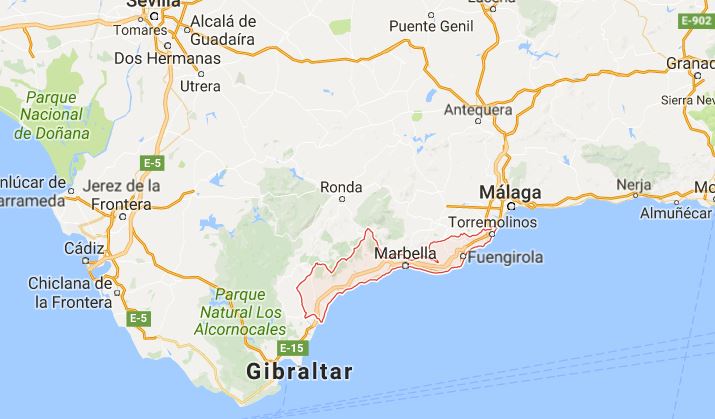 Accessibility
Since Costa Del Sol is located entirely in the South of Spain, the airplane is the most obvious way of transportation. There are daily flights to Malaga airport, from where you can easily take a taxi to your final destination. For those with an invincible fear of flying: Costa Del Sol can also be reached by car!
The sun-drenched climate
Costa Del Sol is located almost entirely in the south of Spain and as the name itself says 'Sun Coast', it is one of the areas with the best climate in Spain. The typical Mediterranean climate provides almost 300 days of beautiful weather. At the beginning of spring you can enjoy temperatures that are hardly found anywhere else in Spain. Even in winter the average temperature is 15 degrees: Sun, sea, beach, here we come!
Time for some culture!
Costa Del Sol is located in Andalusia which is also known for its 'Pueblos Blancos' or the white villages. These Moorish cities form the cultural heritage and are highly recommended. Ideal if you have had enough of all that lazing around! For the sporty ones among us, the hills of Andalusia are the ultimate place for unforgettable bike rides. Of course these hills can also be admired by car, for the not so sportive.
 Costa Del Golf
For people who want to get a bit more sporty: With more than 70 golf courses, it is the place to be for golf lovers in Spain and even in Europe! There is nothing more fun than to play golf in nice weather and beautiful surroundings. Especially in the region of Marbella are the most and best golf courses to find. So take your golf club at hand! Are you a real golf lover? Discover this beautiful villa located in one of the most sought after golf courses in Europe!
Are you thrilled to move to the Costa Del Sol or to buy a second home there? Take a look at our projects or contact us.