Over a quarter more Belgians have bought a second residence in Spain since the beginning of this year. During the first half of 2017 some 2,015 Belgians bought a Spanish casa, while in the same period last year there were several hundred less. This is shown by the official market data of the Spanish registration offices. It is expected that by the end of 2017 a record number of 4,000 Belgians will have become the owner of a Spanish casa by the end of 2017 alone, compared to 3,200 last year (which was already a successful year). And remarkable: the number of purchases may increase explosively, but the number of loans for all those Spanish real estate purchases is decreasing.
During the first half of 2017, no less than 2,015 Belgians bought a house in Spain, i.e. 26 percent more than in the same period last year. This is one of the strongest increases in years, especially when compared to the first half of 2016. At that time, 'only' 1,594 Spanish homes got a Belgian owner.
Judging from the order books, experts expect that the trend will only continue. This means that by the end of this year, 4,000 Belgians will have bought a second residence in Spain. And that will soon be 800 more than usual in one year. If you look at the long term, the explosive growth only becomes really clear: in 2006 only 226 Belgians bought a Spanish casa.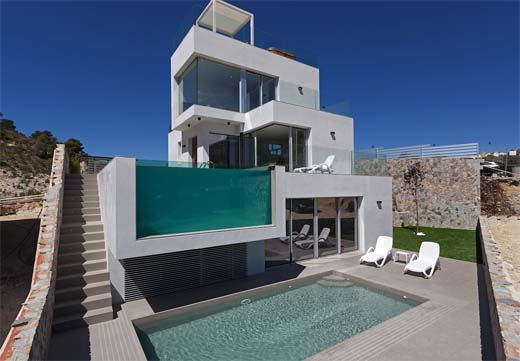 International rankings
Internationally, there are few other foreigners who invest so much in Spain than the Belgians. This puts us in fourth place in the international rankings of foreigners buying a property in Spain. Last year we were still in sixth place.
Also striking: for years the British have been listed as the most fervent Spain lovers. However, last year – just after the announcement of the Brexit – sales of the British in Spain collapsed, with real estate purchases dropping by no less than 27 percent. In the meantime, however, this decline also seems to be gradually disappearing: over the past six months, the number of British people who bought a Spanish casa has risen again by 12 percent. In the long term, the impact of the Brexit will therefore be limited.
Source: 'Bouw&Wonen' & 'Bereal'
INVESTINSPAIN.BE
Please do check our services, which will allow you to enjoy your second home without any burdens. We offer the purchase services, furniture, as well as Property Management (key holding, gardening, cleaning, …) to our customers only! If you should be interested in this project, you can enter your details in our contact page. We are looking forward to meet you in our offices in Spain or Belgium! Prices & availability? Click here to make an appointment at our office to receive all information.
HOMEINSPAIN.BE
We can also take care of the complete indoor and outdoor design of your new home! Take a look at our website www.homeinspain.be. We also organise the whole logistics process (transport, delivery and installation), so you don't have to worry about this.