Belgian real estate agency in Spain: INVESTINSPAIN – You can find our offices in Belgium, The Netherlands and in Spain. INVESTINSPAIN is your real estate agency when you are looking for a luxurious second home in Spain, in the region of Malaga. Find out here how we can assist you with our comprehensive service package!
1. Belgian real estate agency in Spain helps you finding your dream home
You will not find the service of INVESTINSPAIN as a Belgian real estate agency in southern Spain anywhere else. Not only do we offer the very best real estate in and around Marbella. You will also get a full service package to streamline all practical matters before and after your purchase. What can you expect? Everything from legal advice before purchase to total furnishing, installation of utilities, garden maintenance and cleaning after completion. In other words, you will receive complete support from A to Z to ensure that your investment runs smoothly. This is how we differ day and night from agencies who throw you into the deep end after you have signed a purchase contract.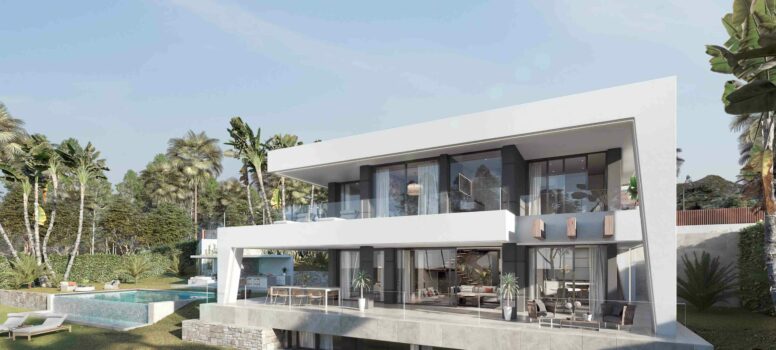 2. Inspection trip
As a Belgian real estate agency in Spain we like to start with an introductory meeting in which we get to know your wishes and present you with the most interesting new construction projects. For example, you may be looking for a luxury villa right next to the golf course in Estepona, a penthouse overlooking the famous marina of Puerto Banus, or a townhouse on the Golden Mile. These are just a few examples from our ever-growing range of luxury properties on the Costa del Sol. This meeting can always take place in one of our offices in Belgium, The Netherlands, or in Marbella.
Found projects you are interested in? Then it is time to book an inspection trip. On this multi-day trip you will visit various projects under supervision. You can immediately explore the surroundings and of course there will be time for an extensive round of questions about all the details of your preferred project. This will help you to make a decision and choose the most attractive investment on the south coast of Spain. Many compatriots have already preceded you, so don't miss your chance. Make an appointment with INVESTINSPAIN today and make your Spanish dreams come true.
Why choose INVESTINSPAIN?
Are you looking for a residence in the Costa Del Sol? We would love to see which projects are suited for you during an appointment.